High Rise Brutalism in the Spotlight
Apr 28 2019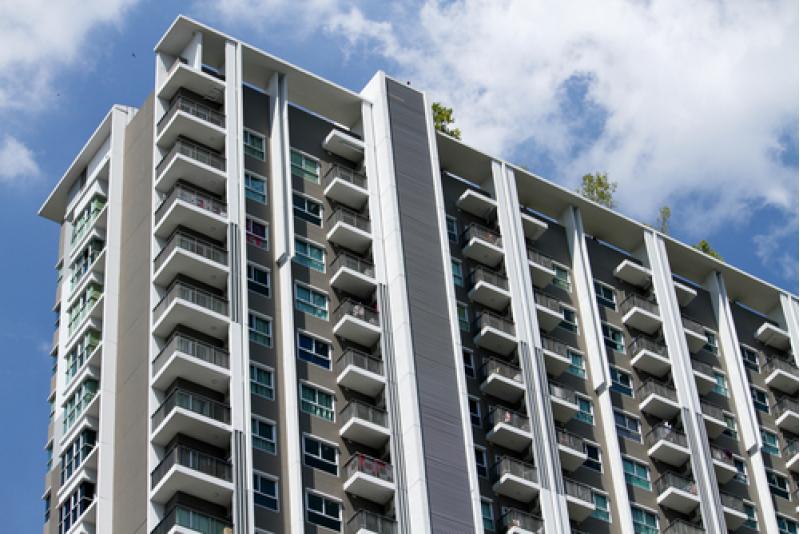 While the popularity of brutalist architecture and building design was relatively short-lived in the scheme of things, the impact it had in the UK, in particular, can still be seen today. Across the country, there are high-rise tower blocks, streets in the sky and council estate realities that stand out to the untrained eye as public eyesores. However, while the utopian dream failed to live up to architect expectations, much of the remaining Brutalist architecture has been protected and granted Listed Building status. Concrete Renovations investigates.
An excellent example of this is the Trellick Tower in West London. Designed with intentions of being a hub for communities in the 70's by Erno Goldfinger, the high rise tower block was a pioneering building of the Brutalism era. Despite best intentions, however, the utopian dream was destroyed by funding cuts and instead, the vision of one united community became a pinnacle of violence, depravity and despair; leading to it eventually being dubbed the Tower of Terror.
Covered in graffiti, rubbish strewn about with disregard, the lift spine of the tower became a destination for muggings, violent attacks and even suicide. The corridors and communal areas designed to bring families and businesses together as one, were littered with prostitution and drugs. The lack of a concierge meant that residents could not adequately protect themselves from the criminals that roamed the streets.
Despite the negatives, the building was listed in the 90's, almost 20 years after its construction, and many of the privately owned flats have sold well. While still far from being destination spots, brutalist architecture is highly regarded by some: there are even almost 40,000 people in the Brutalism Appreciation Society on Facebook Is Brutalist architecture finally being appreciated for what it was?
With references to life in high-rise towers littered throughout entertainment; music, TV, books and film – since the 80's, and many buildings being developed and sold off, it seems hard to escape the imposing towers that were once a fright, standing tall in the sky.
So, how is life in high-rise today? Tenants suggest that they are well designed, ideal for family life and incredibly quiet given their inner city locations. Perhaps the architects of late, such as Goldfinger were onto something, after all.
Brutalism architecture and other listed buildings are subject to a whole new world of planning and building regulations, requiring specialist contractors for renovations and restorations. Concrete Renovations are experts in their field and are available for a wide variety of concrete repair jobs and more.
Please visit our website for more information or call us on 01733 560362.
back to News