Funcosil® BETOFIX RM
Versatile, fast repair mortar for repairing concrete in just a few hours. Basic test M1 by RWTH-Aachen.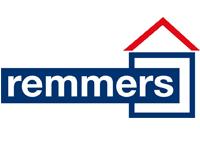 Properties:
Funcosil Betofix RM is a factory-mixed, highly modified, fast repair mortar that is ready to use after mixing with water. It sets and dries quickly hydraulically. Because it has versatile applications when repairing concrete, Funcosil Betofix RM allows work to be carried out very quickly and economically.
Complete concrete repairs in just a few hours.
Versatile, fast repair mortar, for corrosion protection, can be used as a coarse and fine mortar. No bonding layer required!
Very easy to use, high yielding. Can be drawn out to seamless, felted and worked over-head.
Can be applied in any thickness, high tensile strength.
Excellent adhesion.
Very low stress and crack-free.
Binds water quickly, can be coated over after 2-3 hours.
Frost resistant, can be used indoors and outdoors.
Can be worked by machine.
Uses:
Funcosil Betofix RM is a very versatile and reliable, fast repair mortar that has a wide range of applications when repairing concrete:
Fast concrete repairs on facades
For repairing superficial damage on concrete, reinforced concrete and light-weight concrete
Cementitious corrosion protection for reinforcement steel (when modified with Funcosil
Cementitious Rust Inhibitor)
Fast setting, cementitious filling mortar for closing broken out areas. No additional bonding layer required!
Fast setting cementitious filler and felting mortar for closing pipes, pores and unevenness
For reworking broken off corners and edges and for closing bar spacers, broken out areas and gravel pockets
Product Data:
Colour
grey
Bulk density:
approx. 1.4 kg/dm³
Mixing ratio:
5.0 l water to 25 kg of powder
1.0 l water to 5 kg of powder or
1 part by volume water to 3.5 parts by volume powder
Gross density of the fresh mortar:
approx. 1.5 kg/dm³
Consistency:
for filling
Working time:
at 10 °C approx. 40 min.
at 20 °C approx. 20 min.
Working temperature:
+5 °C to +25 °C
Commencement of setting:
approx. 60 min.
Compressive strength:
after 3 h: approx. 3 N/mm²
after 24 h: approx 6 N/mm²
after 28 days: > 15 N/mm²
Adhesive pull strength:
7 days: 0.7 to 1.0 N/mm²
28 days: 1.0 to 3.0 N/mm²
(depending on substrate) Basic test: loading class M1
back to Concrete Repair Mortars