Funcosil® Restoration Mortar
Ready-to-use, factory-mixed, dry mortar. Pure cementitious based binders and aggregates.®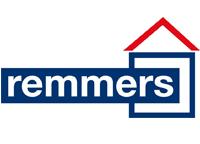 Properties:
Funcosil Restoration Mortar is a ready-to-use, factory-mixed, dry mortar made of pure cementitious raw materials (binder and aggregates). Its physical characteristics correspond to the requirement for the lowest possible inherent stress and a compressive and adhesional/tensile strength co-ordinated to the natural stone substrate. Because of its good plasticity, Funcosil Restoration Mortar is very suitable for making reproductions in a casting procedure. The grains of the aggregates essentially correspond to those of fine-grained sandstone.
Uses:
Funcosil Restoration Mortar is excellently suited for true to the original re-profiling of weathered sandstone and for the reproduction of ornamental building elements, figures, baluster, etc. in a casting procedure. Funcosil Restoration Mortar can also be used for the reconstruction of bricks. With the aid of a stone sample, the different variations in colour and granulation of sandstone normally found in practice can be formulated by the producer without significant deviation.
By using various working techniques as well as mortar consistency, facing and pulled concrete work can be executed with Funcosil Restoration Mortar. It can also be used for joint work. If small joints are to be closed, we recommend the use of a compressed air gun, Type SVV. When worked by machine, 12 ml Aida Liquid Air Entraining Agent per 30 kg dry mortar should be added.
Product Data:
Bulk density:
approx. 1.7 kg/litre
Flexural/adhesional strength DIN 1164:
after 7 days approx. 3 N/mm²
after 28 days approx. 4 N/mm²
Compressive strength:
after 7 days approx. 10 N/mm²
after 28 days approx. 15 N/mm²
E-modulus in conformity with DIN 1048:
E = 15 * 10³ N/mm²
Shrinkage deformation DIN 52450:
after 7 days approx. - 0.3 mm/m
after 28 days approx. - 0.6 mm/m
Colours:
0748 medium grey
0750 white
0751 ochre
0752 reddish brown
0753 turquoise grey
0754 Baumberg sandstone
0755 yellowish green
0756 antique white
0757 brick red
0758 light beige
0759 anthracite
0760 marl
0761 light yellow
0762 mottled sandstone
0763 brick orange
0764 cream
0765 grey
0766 light grey
0767 cottaer sandstone
0768 grey white
0769 special colours
Working Instructions:
Prerequisite for the application of Funcosil Restoration Mortar is a sound and load-bearing capable substrate (balanced strength profile). This can be reached by stone masonry preparation or consolidating conservation, in case of need in combination with a treatment with Funcosil Antihygro.
Preparation by a restorer:
For historically valuable surfaces which risk to loose their surface characteristics if the substrate is prepared by stonemasonry works, strengthening of the natural stone, if necessary in the substrate preparation process, should be done using the Funcosil Silicic Acid Ester System. The exact working process has to be determined specifically in relation to the object to be restored.
Stone-masonry preparation:
The areas to be repaired with Funcosil Restoration Mortar should be cut out at a right angle with a chisel or fly-wheel cutter. The damaged, weathered areas should be scabbled out down to sound substrate. Edge areas should never taper off to zero. Supporting reinforcement in the form of star dowels or stainless steel should only be carried out on strongly cantilevered building elements such as cornices, etc. These are anchored with plastic dowels or thickened Viscacid Epoxy Construction Resin.
back to Concrete Repair Mortars