SikaDur® 43HB
Light weight Epoxy Based Repair Mortar.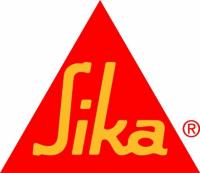 Description:
SikaDur 43HB is a three component solvent free lightweight epoxy based repair mortar. It is based on a combination of epoxy resin and specially formulated lightweight fillers.
Uses:
As a repair mortar on concrete, stone, mortar, render and timber. Internal and external applications.
Advantages:
Lightweight for vertical and overhead work.
Good mechanical properties:
High build layers.
Can be applied in damp conditions.
Good performance and durability.
Easy to mix and apply.
Excellent bond to most construction materials.
Good water resistance.
Negligible shrinkage.
Cures in damp and wet conditions.
Non corrosive to steel.
Factory batched for quality control.
Vapour proof.
Solvent free.
Low odour.
User friendly.
Suitable for contact with potable water.
Approved for potable water contact.
Technical Data (typical):
Colour: Light grey (mixed)
Density: 0.67 kg/litre
Application temperatures: +5°C min - +25°C max (substrate and ambient)
Application 6.0 mm minimum
Thickness: 75.0 mm maximum
Compressive strength gain guide (N/mm2)
| | | | |
| --- | --- | --- | --- |
| Time (days) | 1 | 8 | 10 |
| 5°C | 26 | 35 | 35 |
| 20°C | 35 | 38 | 38 |
Flexural strength:17 N/mm2 @ 20°C
Tensile strength: 8 N/mm2 @ 20°C
Bond strength: Concrete: typically 3.0 N/mm2 (with primer) (concrete failure)
Shrinkage: Negligible
Pot life:
| | |
| --- | --- |
| Temp | Mins |
| 5°C | 90 |
| 10°C | 60 |
| 20°C | 45 |
| 30°C | 15 |
back to Concrete Repair Mortars