Albon® AW
Single component joint sealant on a PUR/naphthenic resin base.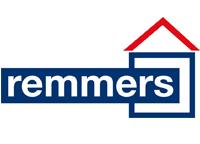 Property Profile:
Albon AW is resistant to water, salt water, sewage, faeces, weak (also organic) acids and lyes as well as oil and solvents, diesel and heating oil and short-term against petrol.
Test Certificate No. 8217/3765 from June 22, 1995 on resistance to liquid manure.
Uses:
For sealing in sewage and clarification facility areas, for cess pits, joints with ground contact, for liquid manure basins and silos, etc. Also as a complementary product for Albon® AW Pouring Compound 2K.
Characteristics:
| | |
| --- | --- |
| Expansion-tensile stress 100% (DIN 52 455-A1): | 0.35 N/mm² |
| Expansion-tensile stress 25% (DIN 52 455-A1): | 0.15 N/mm² |
| Tear strength (DIN 52 455-A1): | 0.60 N/mm² |
| Elongation at tear (DIN 52 455-A1): | 200% |
| Recovery (DIN 52 458-BR-1-100): | > 60% |
| Volume shrinkage (DIN 52 451-A): | - 6% |
| Permissible total deformation: | ± 20% |
back to Joint Sealing