A Brief Guide to DOFF Cleaning
May 18 2017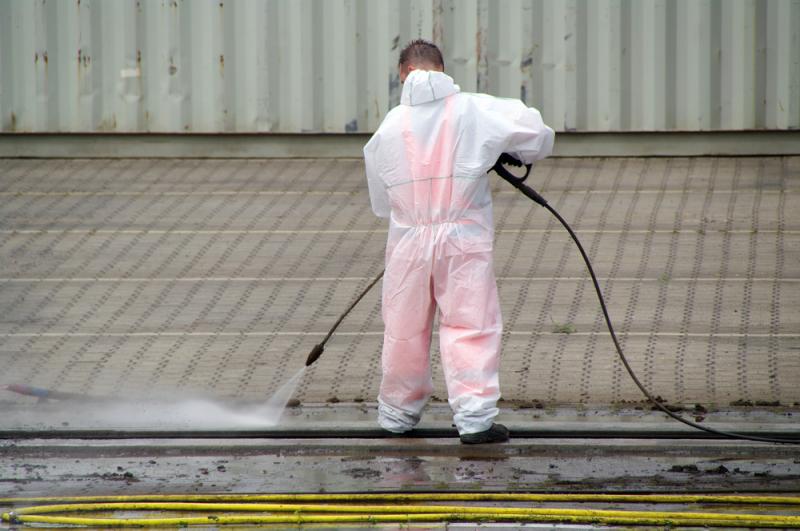 During the restoration process, stonework or concrete may require cleaning in order to be fully restored to its former glory – this process is called DOFF Cleaning.
A lot of work goes into the restoration of historical buildings, to ensure that heritage sites maintain the same imposing outlook today as they had on the day they were first erected.
Concrete Renovations are called in not just to ensure a site's safety, but also to help the building look as grand as its storied history demands. We give extra attention to external and internal surfaces that give away the landmark's age.
What is DOFF Cleaning?
The process is a gentle form of steam cleaning used primarily for stonework. The pressure and temperature, with highs of up to 150°C at the nozzle end, is manipulated to remove a wide variety of substances from stonework.
DOFF Cleaning is far more gentle than any other conventional form of steam cleaning. Each minute, five litres of heated water and steam is fed through the hose to the nozzles. The surface does not suffer any damage, saturation or thermal shock as a result of the process.
What is DOFF Cleaning used for?
Over time, stonework will gather moss, algae, fungi and other biological matter which makes the building appear dirty and can cause the brick colour to fade. In order to restore stone to its former glory, DOFF Cleaning is used to clear away foreign substances.
As well as biological matter, the process is also an effective method of cleaning graffiti, wax coatings, oil, bird fouling and chewing gum. On top of being a popular method of cleaning utilised in the building restoration industry, sectors such as food production, transport and medical centres also widely use the steam based cleaner to ensure hygiene standards are maintained.
Where has DOFF Cleaning been used?
Concrete Renovations has used this cleaning method on a wide variety of projects, including the Arup Building at Cambridge University, as part of a project with an overall estimated value of over £30 million.
Having been employed by Kiers too, for the colour and texture matching concrete repair system to help restore the Grade II listed building, DOFF Cleaning was used to clean internal and external surfaces without causing damage.
If you would like more information on DOFF Cleaning and how it can be used as part of the renovation process, please call the Concrete Renovations team today on 01733 560362 or email us on sales@concreterenovations.co.uk
back to News