Amazing Concrete Construction from Around the World
Aug 16 2018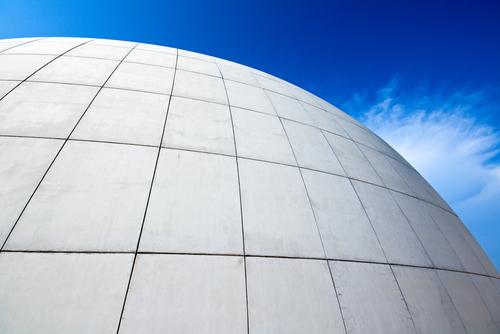 The world is often amazed by great feats of engineering and creativity that feel as though they shouldn't be possible to achieve. Take, for instance, The Palm Islands in Dubai, an incredible project finished in September 2008 which involved over 100 million cubic metres of rock and sand to construct.
Similarly, take a look at the Kansai Airport in Osaka, Japan. This was the first airport in the world to have been constructed on an artificially created island off the coast of Osaka, one of Japan's most densely populated cities. The construction for the airport lasted three years and took a combination of 10,000 workers alongside 80 ships, making it one of the most expensive civil engineering projects of all time.
While these particular constructions were made from rock, sand, limestone, glass and other materials, we explore some of the eye-opening concrete structures from across the globe.
Clover House, Ecuador
Looking at images of Clover House, constructed near Chimborazo mountain in Ecuador by Felipe Escudero, you'd be forgiven for thinking that this is a simple concrete structure with a "pretty" petal-shaped design. Once you realise the deep thought that went into the individual placement of each room to ensure the surrounding views were perfectly framed in the huge windows, your impression might soon become one of amazement.
Science Hills Museum, Komatsu, Japan
Designed and built by architect Mari Ito, of the Tokyo-based Urban Architecture office in 2013, the Science Hills Museum in Komatsu, Japan is an excellent representation of the relationship between manmade construction and the natural world. The wavy concrete constructed roofs have been laid with an extension to the surrounding lush green gardens and can be explored by visitors due to their low-level access. The purpose of the design was to visualise harmony between architecture and landscape, something which has been achieved perfectly with visitors returning year after year.
Jubilee Church, Rome, Italy
Found in Tor Tre Teste in the city of Rome, Italy, the Jubilee Church is considered an architectural marvel designed by award-winning architect Richard Meier, who was awarded the Pritzker Prize in 1984. The design of the church is modelled after a ship, which can be clearly seen from the three prominent sail designs, constructed from pre-cast concrete. Regarding the design, Meier mentioned that the curved walls were implemented to minimise the temperatures in the building, which would help encourage members of the parish to attend, even in the peak of summer.
These are just a few of the incredible concrete buildings from around the globe, which of course will require repair and restoration as they become historic buildings. If you are looking for repair quotations or would like to hear more about our available services, please get in contact with our expert team today on 01733 560 362 or email us at sales@concreterenovations.co.uk.
back to News