Award Winning Historical Building Restoration
Dec 05 2017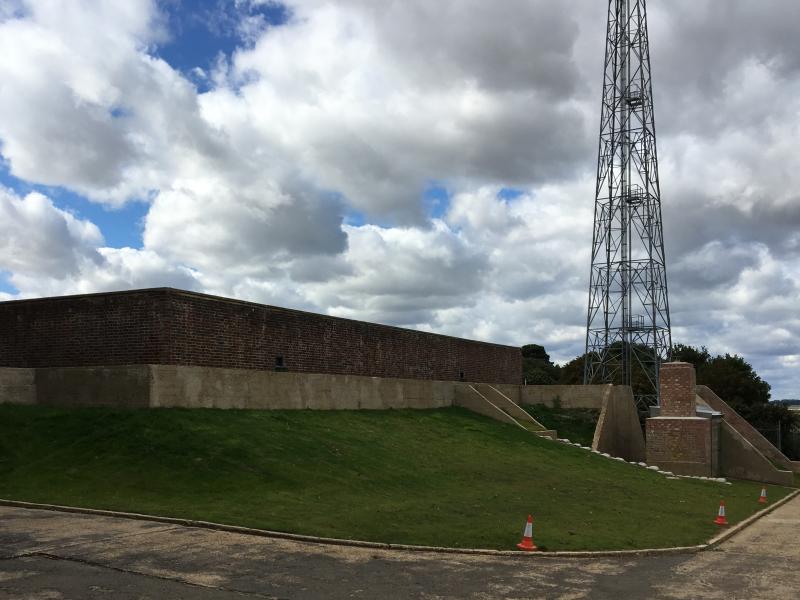 It almost goes without saying that our highly experienced team of concrete repair specialists are experts in their field, with an abundance of experience in dealing with the repairs and maintenance of concrete, masonry and stonework buildings and structures. Our team have worked on a vast array of different famous structures over the years, including a number of listed and heritage buildings that require specialist knowledge - this next project is no exception.
Bawdsey Radar Station – Historic Building Restoration
The historical building restoration niche is one that comes with great responsibility as many of the buildings and structures that we work on need to retain their historical value and interest.
In 2016, we were selected to work on the world's first operational radar transmitter in Suffolk: Bawdsey Transmitter Block. The work that we did on this historic building has been recognised by the International Concrete Repair Institute and was recently presented with a prestigious Award of Historic Repair at their Project of the Year Awards to celebrate the specialist work done by our team.
About the Project
Bawdsey Radar station was developed at the RAF Bawdsey base in Felixstowe in 1936 and played an essential role during the Battle of Britain, helping to change world history in the process. Much like the projects at Bletchley Park, the work done at RAF Bawdsey was confidential and as such, the transmitter block was left to fall into disrepair after the end of WWII.
The transmitter is now a National Heritage Site, so our brief was to create a long-lasting historical repair without altering the appearance of the building, as well as providing a 25-year maintenance plan.
The transmitter block included intricate entrances and ventilation outlets while the block was protected by concrete blast walls and earth banks. Although not used for its original purpose for a long time, the structure has been used latterly as a storage facility and for fire service training to name but a few.
Over the years, the block fell into a state of disrepair with a complex renovation required to restore the building to its former glory. The original building was constructed at a time when building materials were in short supply and although some techniques were utilised, the implementation was random at best.
With National Heritage site restrictions applied, the concrete repair process required in-depth knowledge and procedures to achieve the brief. Repair work was trialled to determine the extent of work required, and we soon got to work. The area was excavated and structure reinforced accordingly before the surface was prepared for repairs.
After repairs were concluded, work was done to ensure the restorative measures matched the original building work in colour, texture and pattern. Finally, preventative measures for the future were applied to protect against further corrosion and unnecessary ageing of the transmitter block.
Award Winning Historic Repairs
Here at Concrete Renovations, we take great pride in ensuring that our restorative work leaves historic buildings and structures looking as good as new. We are extremely proud to have been given this award celebrating our hard work in this area.
For more information about this or any of our restorative projects, please do not hesitate to give us a call on 01733 560362.
back to News