Concrete in the News: Home Sweet Home
May 08 2018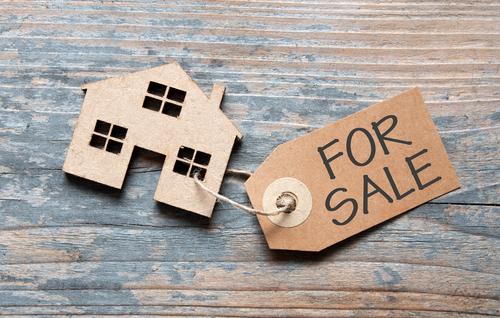 It is no secret that concrete has been responsible for some of the world's most iconic buildings and structures. We have been fortunate enough to have worked on some particularly impressive concrete repair projects, seeing first-hand how splendid this material can be. From fine examples of Brutalist architecture like London's Southbank Centre to engineering feats like the Christ the Redeemer statue towering over Rio De Janeiro, concrete has long impressed the world.
As remarkable as these established concrete landmarks are though, there are always new and improved examples of concrete craft, as well as little gems being rediscovered. This spring has seen some especially notable concrete structures in the spotlight, including Japan's completed seawalls and confirmation of an official visit for the new glass and concrete U.S. Embassy in Nine Elms, London. One unusual and interesting story this month though involves a very special real estate listing.
London's Little Concrete House for Sale
A unique little find indeed, this concrete home in Hampstead, North London, is a little over half a century old. Built between 1963-1965, it has been extended and added to in an almost modular fashion. A snapshot of pure sixties style and design, it mixes industrial and brutalist sympathies amidst bright pops of colour and bespoke fixtures.
The man behind the property, architect Brian Housden, designed and constructed the open plan home for his family. Initially setting out with contemporary modernism in mind, he took inspiration from other designers and architectural movements at the time, resulting in an entirely unique style.
From the street, it looks a little quirky but oddly enough, it doesn't look out of place. Surrounded by a mix of more traditional Victorian and Post-War 20th Century builds, it is noticeable without being garish and adds to the story of a London street just as any property would. Inside, though, it feels like another world.
Light, airy and a great example of modern multimedia building, the property features all manner of industrial elements, including its doorbell, raw concrete ceiling, concrete staircase and ladder accesses. In place of traditional pane windows, there are walls of glass bricks and the rooms are laid to open plan, except for railed curtains that can divide areas from each other. In terms of interior design, the furniture is built in and custom, while the colours are a mix of industrial greys, crisp whites, bold primary colours and pops of brights against unfinished building materials. Even so, it is not cold or unwelcoming - it just has its own sort of charm.
Of course, being a Grade II listed building since 2015, any TLC it requires will need to be done by experts in heritage building restoration. If you fancy the challenge though, you can own this slice of history for £3.25million.
This is just one of many examples of concrete constructions that stand the test of time and allow architects and engineers to push limits a little further, with fantastic results. So keep your eyes peeled for modern and historic concrete marvels alike - these little gems really are everywhere!
back to News