Construction Industry Training Board to Fund Mental Health First-Aiders
Jul 05 2018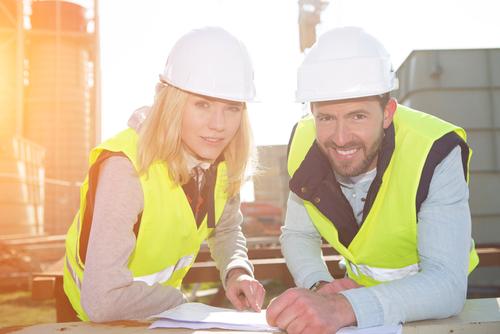 The construction industry has seen a positive move towards mental health support from the Construction Industry Training Board. Recently, the Board has pledged to offer £500,000 to train 156 construction workers in mental health first aid instruction, in a bid to provide better mental health across the UK construction industry.
The candidates will come from a range of firms, from concrete repair contractors to engineers and will complete a Mental Health First Aid Instruction course, provided by Mental Health First Aid, England. After training is complete, the newly qualified instructions will deliver two MHFA courses each, providing training for on-site mental health first aiders.
Mental Health First Aid England will be working alongside Building Mental Health, to whom the funding has been awarded. Building Mental Health is an enterprise supported by contractors Laing O'Rourke, Lendlease, Mace, Morgan Sindall and Multiplex via the Construction Industry Training Board's Flexible Fund.
Mental Health in Construction
The pledge has come at a good time after research conducted by recruitment firm Randstad revealed 32% of men within the construction industry felt their mental health, when surveyed, was average to poor. This rose to 45% of women in the industry, with a rather worrying 23% of all construction workers surveyed considering leaving the industry permanently over the next 12 months.
Up until now, support has been severely lacking across the entire trade industry and the bid comes well-supported by both contractors and executives. The first of the courses will start running in May 2019, with a total of 13 MHFA Instructor courses taking place over the following 18 months.
The expected completion date for the 156 MHFA instructors to have been fully-trained is estimated for September 2019. By 2020, the industry hopes to have a minimum 2,500 on-site mental health first aiders trained across most of UK's construction firms – from micro businesses to national.
The Future of Mental Health in Construction
While these are much needed positive steps towards better mental health support in the construction industry that will hopefully expand to further trade industries across the UK, the CITB has estimated that an additional 40,000 mental health first aiders are required to provide the necessary level of support the industry needs.
If you work in the construction industry and feel your mental health is inefficiently supported, we urge you to reach out to a mental health charity and have provided links below. Your mental health is important, and no-one should have to suffer in silence.
https://www.matesinmind.org/ Mates in Mind is a registered charity aiming to raise awareness of mental health and mental wellbeing specifically in the UK construction industry.
https://www.mind.org.uk/ Mind is another registered charity that offers ongoing support to those suffering from mental health issues.
https://www.rehab4addiction.co.uk/ - Rehab4Addiction are a dedicated rehabilitation centre and outpatient clinic for individuals suffering from behavioural, drug or alcohol addictions and provide ongoing support to patients across the UK.
back to News