Historical Buildings of Interest in the UK
Feb 28 2017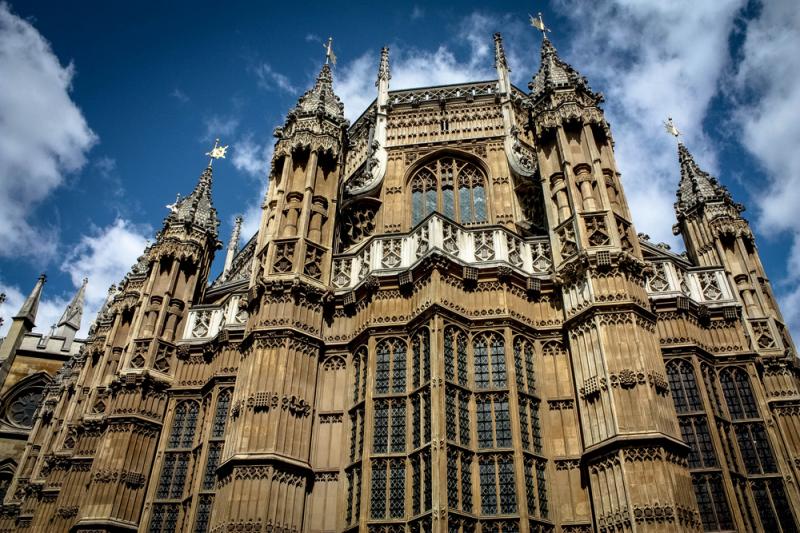 The United Kingdom is awash with amazing and grand historical buildings showcasing our heritage, each with their own unique story to tell.
In this country, we have a wonderful tradition of upkeeping and maintaining beautiful listed buildings, so they are still usable to this day. Many buildings serve as poignant landmarks of significant events and serve as an important reminder of our ancestry.
Rievaulx Abbey, North Yorkshire
Rievaulx Abbey was founded by twelve monks in 1132 from Clairvaux Abbey, on the mission of colonising northern England and Scotland, before it was dissolved over 400 years later in 1538 by King Henry VIII.
Despite its disestablishment nearly 500 years ago, the ruins of Rievaulx Abbey remain and are retained as a tourist attraction in its remote location near Helmsley. Many take the opportunity to visit the first Cistercian Abbey set up in the north of the country where they can walk through the site and take in the history.
Westminster Abbey, London
Westminster Abbey is one of the most famous landmarks in the UK; most noted for its religious and royal links, with all but two British monarchs since William the Conqueror in 1066 that have been crowned as King or Queen in the building.
With the site being over 1000 years old, Westminster Abbey has required various repairs over the years. As established subcontractors specialising in historical renovations, Concrete Renovations were selected to carry out structural repairs to the Cellarium of Westminster Abbey.
Sound testing methods were conducted in the Cellarium to identify areas in need of structural work ahead of its conversion into a restaurant. As a result of Fosroc polymer modified materials, the Cellarium Café now forms part of the unforgettable tourist experience at Westminster Abbey today.
A&G Murray's Mills, Manchester
Often seen as one of the flagships of the industrial revolution, Murray's Mills has now been redeveloped as a residential area in Manchester – literally giving people the opportunity to live in history.
Murray's Mill found fame as the world's first steam-powered cotton mill and the first which saw all manufacturing processes powered by steam.
Tower of London, London
The Tower of London, or, to give it its official name, Her Majesty's Royal Palace and Fortress of the Tower of London, is a historical castle that sits on River Thames in London. The White Tower, the site's oldest building, was built in 1078 under William the Conqueror.
Today the iconic castle is used as a tourist attraction with thousands of tourists visiting the site every year as they are guided through the tower and its history.
If you require any further information on the historical restoration of buildings and structures, or any other services that we can offer, please call a member of our team on 01733 560362 or email us at sales@concreterenovations.co.uk.
back to News