Our Methods and Techniques
Jun 02 2016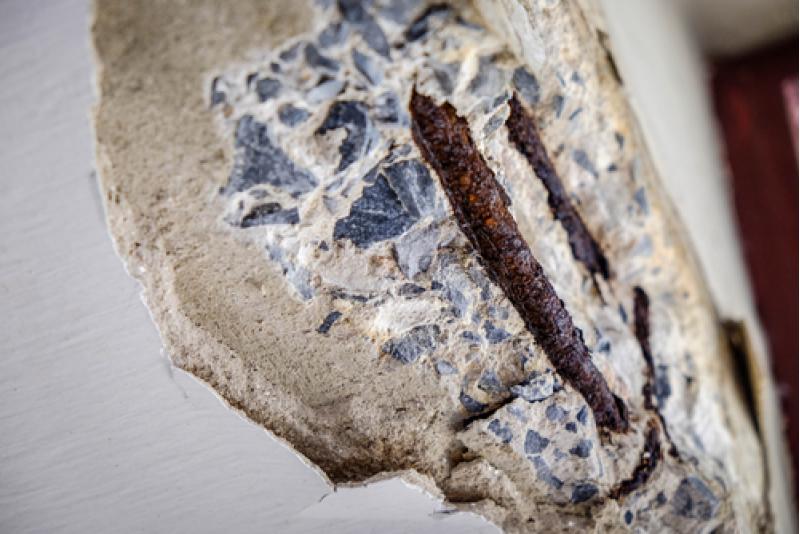 The bulk of our work here at Concrete Renovations, unsurprisingly, revolves around concrete repair and associated restoration works. The work ethic brought to the table by our experienced and qualified team has ensured our reputation is second to none, allowing us to work on some of the most prestigious buildings in the country.
The task of concrete repair can be relatively straightforward, or it can be more complex, especially when it comes to building restoration. Before undertaking any work, an assessment must be carried out regarding the cause of the issue at hand. This can prove detrimental to any repair work done if assumptions are made about the root cause, which can, in turn, prove time-consuming and costly if not done correctly.
Some of the methods and techniques we use in our work include patch repairs, realkalisation and corrosion inhibition.
Patch Repairs
Patch repairs can be used when there has been carbon induced corrosion or chloride induced corrosion on steel reinforcements, but these can require precaution before any work starts.
Carbonation induced corrosion is often unevenly distributed and at different penetration levels, so tests will need to be done to determine this. Chloride induced corrosion is much more localised than carbon corrosion, with points of corrosion often difficult to find, making it harder to repair.
Both types of corrosion repair require work to ensure that accidents do not happen caused by neglected maintenance.
Realkalisation
This is a simple treatment compared to chloride removal and has become a viable alternative to patching and anti-carbonation coatings. It is less costly than other methods and treats the whole surface, which makes it a popular choice.
Corrosion Inhibitors
Corrosion inhibitors are compounds introduced into a structure to reduce the rate of corrosion, typically for steel supports within concrete structures and buildings. These can be used in conjunction with other methods to ensure repair longevity.
As well as these methods and techniques for concrete repair, we also provide a full range of other building services, including plate bonding, DOFF cleaning and resign injections. More information about these services can be found here.
Should you require expert advice or help, or would like to enquire about our range of concrete repair services, please do not hesitate to contact us on 01733 560362.
back to News