Spotlight on Specific Styles of Architecture
Apr 27 2017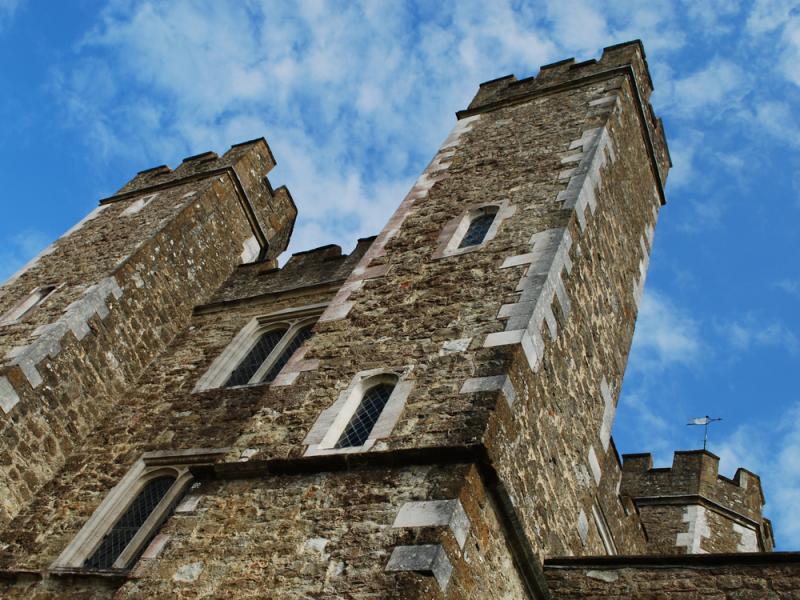 No two historic building restoration projects are the same, with a range of different periods and architectural design concepts represented in the UK's most famous landmarks. These specific eras of architecture require their own sets of expertise and specialist know-how to ensure they stand the test of time.
The designs of buildings have changed drastically over the years, moving through the different periods in British history, even incorporating elements seen in mainland Europe and as far as Asia. This means that when Concrete Renovation is tasked with renovating a building, it is important to know the history behind it before we start work.
Here, we have listed some of the most famous and commonly found design concepts found in British heritage sites.
Tudor
This is one of the most famous, and quintessentially British, forms of architecture, incorporating elements seen in the French, Italian and Dutch Renaissance. The English Tudor period oversaw the transition of medieval and gothic forms of architecture to the unmistakable arrangement of timber and brick.
Some of the most famous Tudor buildings in the UK include Richmond Castle, Little Moreton Hall and St James's Palace. All of these famous buildings have undergone historical building restoration of some kind over the years to maintain their rich identity.
Jacobean
Following on from the Tudors, the Jacobean style of architecture represents the second phase of the English Renaissance in the early 17th century. One of the main characteristics of this style is the use of three-dimensional designs and the use of exotic materials such as mother-of-pearl, largely due to the establishment of trade between Britain and Asia.
Famous Jacobean buildings include Hatfield House, Crewe Hall and Knole House, which has recently been the subject of £20 million renovation works by the National Trust – this will be one of the biggest restorations of historical buildings of its kind.
Neoclassical
This style of architecture originates from the mid-1700s and is a product of the neoclassical movement. Much of the designs are inspired by the famous Italian architect Andrea Palladio and incorporate features seen in ancient Greek architecture such as pillars.
Tyringham Hall is one of the grandest examples of the neoclassical movement, designed and built by the famous Sir John Soane in 1797. Concrete Renovations have played a role in ensuring the estate remains of great architectural masterpieces having carried concrete repairs on the domed roof chapel.
Restoration of Historic Buildings
Listed buildings serve a purpose in British culture, and not just as a tourist spot. Many historical buildings remain in functional use today, and house families' centuries after erection.
Maintaining these buildings ensures the safety of anyone in and around the site, as well as preserving the UK's proud culture and distinctive identity.
If you would like any more information on heritage maintenance or restoration projects call 01733 560362 or email our experts on sales@concreterenovations.co.uk.
back to News