Under Pressure! What Makes Concrete Crack?
Aug 02 2018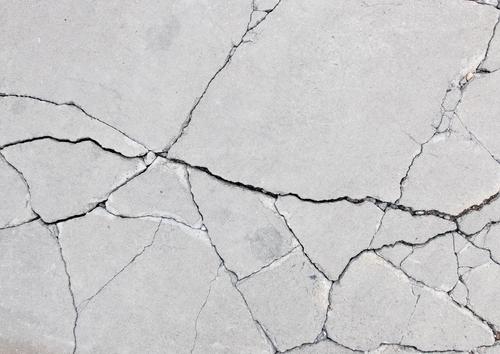 Concrete is a long-lasting, durable material used in all manners of construction from structural work to pavements, roadways and driveways. Over time, you may notice your concrete has started to crack – while this may be alarming, depending on where and how your concrete has been installed, the cracking could be from a multitude of reasons.
Cracks appearing in the concrete doesn't mean you need a whole new structure however, there are still concrete structures up today that have stood the test of time for centuries, cracks and all! Of course, a good repair company will be able to survey the amount of damage to a concrete construction and make effective repairs.
But what causes concrete to crack and is there anything that can be avoided?
Increased Water in the Mix
This is the most common cause of cracking concrete and should be taken into consideration whenever you need to mix up concrete for use at home. A slushy, over-wet concrete mixture may pour nicely but that increased water content will cause the concrete to crack as the water evaporates. This happens as the concrete shrinks and starts to pull itself apart so to avoid this, make sure mixing ratios are strictly upheld by yourself or the contractor.
Corrosion Attacking Supports
If you have concrete that has been laid with steel rebar or steel mesh, a chemical treatment will need to be applied to the concrete, so these metal structures are sufficiently protected. Concrete can absorb water over time due to tiny, 'invisible to the eye' cracks that appear - allowing moisture ingress – this water can then reach the steel. The steel rusts and expands into space previously occupied by concrete, causing larger, unsightly cracks to appear.
Drying Out or Curing Incorrectly
Concrete isn't a fast material, particularly when it comes to drying. The moisture inside slowly evaporates setting the concrete mixture into the strong, sturdy material we all know and love. This process can take days, sometimes weeks, depending on the thickness of the laid mixture – however, if the drying out happens too quickly, the concrete starts to pull itself apart and cracks appear. To combat this and give the concrete greater durability and strength, concrete must be cured using more moisture. This can be done in several ways, however, the most popular method is to regularly "mist" the concrete using water or use water retaining methods such as empty sand or canvas bags that are dampened over the curing process.
Laying concrete is an art that may be above the realm of your average DIY person to get the job done right and have it looking it's best. If you are unsure, it's always best to contact a qualified contractor.
Should you have concrete that has started to feel the pressure and develop cracks, our expert, friendly team are on hand to help. Get in contact on 01733 560 362 or email us on sales@concreterenovations.co.uk today.
back to News