Viscacid® Epoxy Injection Resin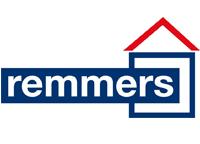 Solvent-free, low viscocity, 2-component epoxy resin for friction coupled bonding.
Viscacid Epoxy Injection Resin is a solvent-free, 2-component, low viscosity epoxy resin for the injection of cementitious building materials..
Uses:
This product is used for friction coupled bonding and connecting by injection and for pouring out cracks and voids in concrete. Also for cementing tie rods.
Features & Benefits:
Comp A
Comp B
Mixture
Density (20°C):
1.12 g/cm³
0.95g/cm³
1.05g/cm³
Viscosity (23° C):
720 mPas
130 mPas
460 mPas
Viscosity (15° C):
1630 mPas
190 mPas
1180mPas
Viscosity ( 8° C):
3700 mPas
550 mPas
2530 mPas
Odour:
neutral amine-like slightly amine-like
Mixing ratio:
2.4 : 1 or 100 : 42 parts by weight
2.06 : 1 or 100 : 48.6 parts by volume
Course of hardening based on A + D Shore hardeness:
| | | | |
| --- | --- | --- | --- |
| Time | 23°C | 15°C | 8°C |
| 24h | 99/65 | 72/18 | - |
| 48h | 95/73 | 98/70 | - |
| 72h | 97/81 | 95/75 | 87/70 |
| 168h | 98/84 | 94/77 | 89/79 |
Remmers Viscacid Epoxy Injection Resin / Resin injection
Concrete Renovations - The concrete repair specialists
back to Resin Injection