Pretty Construction: Decorative Concrete Finishes
Aug 28 2018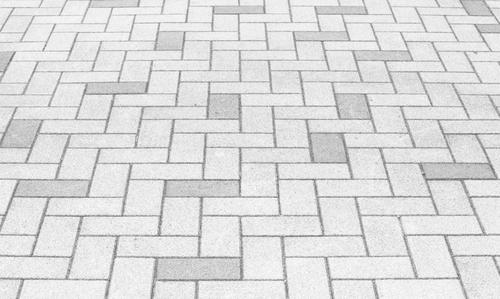 Although not often considered a decorative method of construction, concrete can be finished in many ways such as varying colours and textures. Although texture is typically added to provide grip when wet or icy, there are some textured finishes used to create a more aesthetically-pleasing finish or make concrete repair more attractive. Similarly, different colours can be added to move away from the classic grey.
Textured Finishes
As one of the most versatile construction materials, concrete is used around the world in all sorts of settings, from building swimming pools to erecting impressive skyscrapers. Once concrete has been poured and smoothed over, either manually or using a sit-on power trowel, texture is added to accommodate health and safety requirements.
Broom Finish – the most common type of texture finish, once the concrete has been trowelled, brushes are swept over the smooth surface, creating small ridges that don't cause discomfort to walk over but provide grip for wet or icy conditions.
Salt Finish – Often used around swimming pools, a salt finish involves spreading rock salt across a drying concrete surface and washing it away after a short time has elapsed, leaving small pitted holes in the surface.
Tamped Finish – Similar to the broom finish but applied on a much greater scale. Tamped concrete finishes are applied using a tampering beam, creating a surface roughed up with horizontal grooves. It provides an even greater grip than a broom finish and is more practical for larger areas such as car parks and loading bays or for inclines and slopes.
Exposed Aggregate Finish – Once common in cities, an exposed aggregate finish involves power washing away the top layer of poured concrete, exposing the natural stones, gravel and other aggregates beneath. The result is quite striking, and, in the past, concrete was mixed with other materials to provide a unique and interesting finish. However, the exposed aggregate does need to be suitably cured to protect the layer beneath.
Stamped Concrete – Likely the "prettiest" textured finish, decorative plates are pressed into concrete as it is drying, transferring a design or pattern to the surface. This method is most commonly used to provide a "pave stone" or "bricked" look and is often used in residential work.
Coloured Finishes
Natural concrete has a rather drab appearance. Occasionally, some finishes result in a mottled grey look, but most individuals using concrete in a residential setting are likely to find this uninteresting. However, there are several methods through which concrete can be coloured.
Concrete Staining – There are two methods used for concrete staining. The first, an acid stain, provides more natural, earthy colours although light and dark blues can also be achieved. Acid staining tends to cause a swirled/dappled appearance so isn't suitable for creating flat-colour finishes. The second method uses a water-based (acrylic) stain that is available in a wider range of colours and can be used to create a "flatter" colour finish and add finer detailed designs.
Pigment Colouring – Concrete can be coloured prior to pouring using concrete pigments. Available in both liquid and powdered form, the pigments are added to the concrete as it is mixed. Pigments are available in a spectrum of colours, although they tend to dull slightly after curing and must be appropriately sealed and regularly checked to ensure no water can ingress and cause the colouring to fade.
Concrete may be one of the most popular building materials in the world, but it needn't be boring. For your next concrete installation or concrete repair project, why not consider the above techniques? If you require any further information on concrete repair and maintenance, please give our friendly, experienced team a call on 01733 560 362.
back to News