Why We Specialise in Historical Building Restoration
Jul 11 2017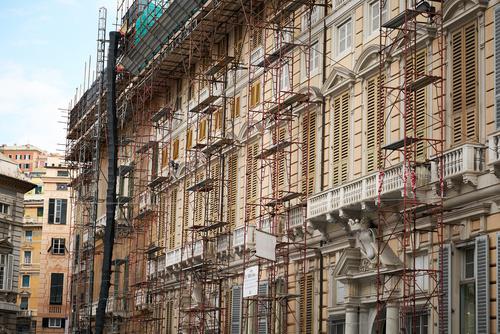 At Concrete Renovations, we are proud to specialise in the restoration of historical buildings and monuments. We are firm believers in preserving history in an ever-changing world.
If you take yourself back 10 or 15 years, the world was a much different place to what it is now. Now, while it may look the same, the technology that we currently have at our disposal (such as smartphones and tablets) is far beyond what we had back then.
What we could only dream of at the turn of the century is now commonplace and, in many cases, already obsolete because it no longer serves a purpose or doesn't meet modern standards.
Historical Buildings Here to Stay
This is not the case for historical buildings, which remind us of who we are and where we have come from, as well as being good for tourism. With the proper care and renovation works, heritage sites are still used in the present day as working buildings and tourist sites and attractions.
Our most recognisable landmarks are tokens of architectural eras gone by, with reminders of the Romanesque, Renaissance and many others gracing our streets. For example, could you imagine London without the neoclassical design of Buckingham Palace, which itself requires near £400m renovation works?
The Role Played by Concrete Renovations
Concrete Renovations have performed restoration works, such as concrete repairs, on some of the most recognisable buildings in the United Kingdom, including; Westminster Abbey, Tate Modern and Cambridge University among others. The work that we carry out ensures that heritage sites are safe for those in and around the buildings and that they are restored to their former glory.
As the buildings that we work on are listed sites, part of what we do is to ensure that the appearance of the site is not altered in any way. This is why we perform historic repairs, blending in the colour and texture of new and original materials so they match. We also work very closely with English Heritage, Heritage England and Heritage Lottery Funded projects.
Services Provided
As part of the restoration of historical buildings, there is a range of services provided, such as; grit blasting, DOFF cleaning, concrete flooring and more which can be seen on our services page by clicking here.
If you would like more information on the range of services provided by Concrete Renovations, or for a quote, please call the team on 01733 560362 today and we will be more than happy to help.
back to News