Flexcrete Monolite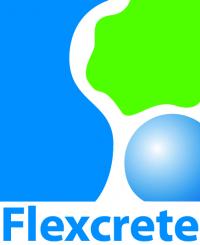 A lightweight, high-build, shrinkage compensated, polymer modified mortar for the repair, rendering and profiling of concrete, brick or stone substrates.
Product Description:
Incorporates the latest proven cement chemistry, microsilica, fibre and styrene acrylic copolymer technology.
Pre-packaged material requiring mixing with clean water to give an easily trowellable mortar with a maximum single application thickness of 100mm in vertical, horizontal and overhead situations.
High bond strength exceeds tensile strength of concrete, thus ensuring monolithic performance of the repair.
Improved tensile and impact strength. Excellent low sag properties.
Ideal for non-structural repairs and applications where additional dead load must be kept to a minimum.
Economic low density mortar generally requiring no substrate or inter-layer priming. Part bags can be mixed.
Easily overcoated with specialist membranes to provide further protection and aesthetic quality.
CE marked in accordance with BS EN 1504 Part 3. Fully complies with the Highways Agency Standard BD 27/86 for the repair of Highway Structures.
MONOLITE is a single component cementitious mortar which incorporates the most advanced cement chemistry, microsilica, fibre and styrene acrylic copolymer technology. This results in a rapid hardening, low density mortar with enhanced polymer properties. The thixotropic nature of the product enables easy high build trowel application for the repair of voids and the rendering and re-profiling of both vertical and horizontal surfaces. The product is supplied as a single component system requiring only the addition of clean water.
Technical Data:
Mixed colour
concrete grey
Mixed density
1250 kg/m³ at 0.16 water : powder ratio
Min application thickness
Max application thickness
5mm
100mm per layer
Min application temperature
Max applicatoin temperature
5°C
40°C
Working life (approx)
60 minutes at 20°C 30 minutes at 40ºC
Mechanical Characteristics (Typical)
Compressive Strength: BS 4551 20°C and 65% R.H. 1 day 13.0
MPa 7 days 24.5 MPa 28 days 30.0 MPa
Flexural Strength: BS 4551 20°C and 65% R.H. 28 days 5.1 MPa
Young's Modulus of Elasticity (E): BS 1881-121 28 days 11.5 kN/mm²
Class R2 Lightweight Repair Mortar
Flexcrete Technologies Ltd Tomlinson Road, Leyland PR25 2DY England 11 0086-CPD-530942
EN1504-3: Concrete repair product for non-structural repair PCC mortar (based on hydraulic cement polymer modified)
Compressive Strength: Class R2 ≥ 15 MPa Adhesive Bond: Class R3 ≥ 1.5 MPa
Chloride Ion Content: < 0.05%
Thermal Capability Part 1: Class R3 ≥ 1.5 MPa
Capillary Absorption: 0.082 kg.m-2.h-0.5
Dangerous Substances:
Complies with 5.4 Reaction to Fire: Euroclass A2-s1, d0
Preparation:
Mechanically remove all damaged concrete, brick or stone back to a sound core. Wherever possible, the full circumference of the steel reinforcement should be exposed to at least 25mm behind the bars and 50mm beyond the point at which corrosion is visible. On cutting back, feather edges must be avoided. The perimeter of the repair area should be stepped to a depth of 10mm by means of saw, disc cutting or preferably using a power chisel. The areas to be repaired must be free from all unsound material, i.e. dust, oil, grease, corrosion by-products and organic growth. Smooth surfaces should be roughened, all loose material and surface laitance removed, and reinforcement cleaned to bright steel using wet grit blasting techniques or equivalent approved methods. The strength of the concrete sub-base should be a minimum of 20 MPa. The prepared substrate should be thoroughly soaked with clean water until uniformly saturated without any standing water.
Priming:
MONOLITE is highly polymer modified and as a result concrete surfaces do not generally require a primer. Highly porous substrates should be primed with BONDING BRIDGE 842. Two coats of STEEL REINFORCEMENT PROTECTOR 841 should be applied to the prepared steel by brush. For further information, please refer to relevant data sheets.
MONOLITE should be mechanically mixed using a forced action pan mixer or in a clean drum using a drill and paddle. A normal concrete mixer is NOT suitable. For normal applications, use between 3.0-3.4 litres of clean water per 20kg bag depending upon the desired consistency. For part bags this equates to 6-7 volumes of powder to one volume of water. Typically, for high build applications, use 3.2 litres of clean water per bag which gives a water : powder ratio of 16%. Normal mixing time depends on the type of mixer used, 2-3 minutes is average. Mix so as to entrain as little air as possible. Use without delay.
MONOLITE can be applied by float or trowel as a render, resulting in application thicknesses of 100mm, even in soffit situations. If necessary, support with shuttering to allow for compaction if working to reveals, etc. The application thickness achievable is dependent upon the substrate and care must be taken to ensure that an initial thickness of mortar, typically 5-10mm, is well placed and adhered before building up to larger depths. For repairs which require multi-layer applications, it is important to ensure that previous layers are well keyed and stable but not fully set prior to the application of subsequent layers. No inter-layer priming is required. Final profiling of a high quality is easily achieved with a steel float.
Curing:
Normal concreting procedures should be strictly adhered to. It is important that the surface of the mortar is protected from strong sunlight and drying winds with FLEXCRETE CURING MEMBRANE WB, polythene sheeting, damp hessian or similar.
All tools should be cleaned with water immediately after use.
12 months in dry, frost free conditions with unopened bags at 20°C.
Packaging and Coverage:
SAFETY DATA
Pack Size: 20kg Yield: 18.5 litres per 20kg pack Coverage: A 20kg pack covers 1.85m² at 10mm thickness
Safety Data Sheet available on request.
Application Guide available on request. APPLICATION DATA
v1111
The information herein is correct to the best of our knowledge, but it does not necessarily refer to the particular requirements of the customer. If the customer has any particular requirements it should make them known in writing to Flexcrete Technologies Limited, and obtain further advice accordingly
back to Concrete Repair Mortars