Fosroc Renderoc GP
A medium-weight, single component concrete reinstatement repair mortar used for general purpose rendering or patch repairs.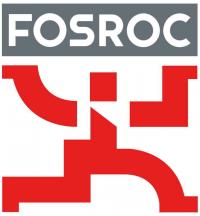 Uses:
Fosroc Renderoc GP is a single component, general purpose concrete repair mortar. Suitable for use as render or across all types of patch repairs. Alkaline in nature, the repair mortar will provide protection for embedded steel reinforcement and superior resistance to chlorides and carbon dioxide. Renderoc GP is designed for application on overheard, vertical or horizontal structures and mortar repair thickness can be achieved through spray application.
Advantages:
Pre-bagged to avoid site-batched variations – only clean water addition required for on-site use
Low permeability – offers excellent resistance against chloride and carbon dioxide
No chloride admixtures in the mix
Shrinkage compensated
A fast and exceptionally high-build application can be achieved through the dry spray process, ideal for surfaces with increased characteristics
Bonds excellently to concrete substrates
Compatible with Fosroc Renderoc Galvashield XP
Standards compliance:
Renderoc GP is approved by the British Board of Agrément, Certificate No. 98/3461
Description:
Renderoc GP comes supplied as a ready-to-mix dry blend of powders. The addition of clean water on-site produces a medium-weight, general purpose concrete repair mortar with high consistency. To minimise water demand and improve handling characteristics, the mortar is a mix based on chemical additives, special fillers, graded aggregates and Portland cement. The reduced need for water contributes to increased long-term durability and improves strength gain after application. Suitable for use where an excellent level of concrete thermal combability is required and on structures that require good water repellent qualities.
Thickness Application:
Renderoc GP can be applied to a thickness of 20mm on overheard sections and up to 30mm for vertical applications. Thicknesses greater than this on overhead and vertical surfaces can be achieved in large areas by spray application. When working in small pockets or with formwork, up to 100mm thickness can be achieved.
Thicknesses of up to 100mm can be achieved on horizontal sections, greater thicknesses can be achieved in layers.
Fosroc Renderoc GP shouldn't be used where a thickness of less than 10mm is required. Further information can be requested from the local Fosroc UK office.
Properties:
The following results were obtained at a water:powder ratio of 0.18 and a temperature of 20°C.
Test method Typical result:
Test method
Typical result

Compressive strength




(BS 1881 Pt 116 — dry cure):

9 N/mm2 @ 1 day 28 N/mm2 @ 28 days

Flexural strength




(BS 6319 Pt 3: 1983):

7.0 N/mm2 @ 28 days

Water absorption ISAT




(BS 1881 Pt 5: 1970) — 10 minutes:

0.18 ml/m2/sec 2 hours: < 0.06 ml/m2/sec

Chloride diffusion (Taywood Method):

4 x 10–10 cm2/sec

Carbon dioxide barrier Equivalent thickness of concrete to Renderoc GP @ 10 mm




(Taywood Method):

220 mm

Equivalent thickness of air to Renderoc GP @ 10 mm




(Taywood Method):

60 metres

Coefficient of thermal expansion:

7 to 12 x 10–6/°C
Setting Times:
(as per BS 5075)
Initial set:
3 hours, 30 minutes
Final set:
4 hours
Fire rating:
(BS 476 Pt 6: 1968 and BS 476 Pt 7: 1971): Class 0
Fresh wet density:
Approximately 1850 kg/m3 dependent on actual consistency used
Chemical resistance:
The low permeability quality of Renderoc GP severely retards chemical attack in aggressive environments.


When cured, the mortar offers increased resistance to:
Acid gases
Chloride ions
Oxygen
Water
Limitations:
Renderoc GP must be fully mixed for between 3-5 minutes once added to clean, potable water to ensure an adequate mix, otherwise, the quality of performance will reduce. Should sagging occur in repair mortar on vertical or overheard sections, all freshly applied mortar should be removed, the surface substrate reprimed and repair mortar reapplied at a reduced thickness.
One-part bags must be used in full, do not mix part bags.
Exposure to moving/falling water and heavy rain can leave a surface scour and should be considered prior to application.
Low-Temperature Working
Renderoc GP is not suitable for use in temperatures under 5°C and falling. When working in conditions where temperatures are falling to 5°C, warm water (up to 30°C) should be used in order to accelerate strength gain. At temperatures of 5°C and rising, normal application processes can be followed, although winter working precautions should be adhered to when using cementitious repair mortars.
High-Temperature Working
When working in temperatures exceeding 35°C, pre-mixed blends should be kept out of direct sunlight in the shade and cooler water used for mixing.
Cleaning
Use clean water to remove Renderoc GP from all equipment including tools and mixers immediately after use. When mortar has cured only mechanical removal will be suitable.
Estimating
25kg Bag = Approximately 16.0 litres or 1.6m² at a thickness of 10mm.
Please note: The total yield per bag of Renderoc GP is dependent on the application and consistency used. Spray applications will reduce the amount of material yield.
Storage:
Shelf Life
12 months when kept in a dry store in the original unopened bag.
Storage Conditions
Unopened bags should be kept in the original packaging and stored in a dry, covered environment. Exposure to high temperatures or high humidity will reduce the shelf life to between 4 to 6 months.
Precautions:
Health and Safety

When working with any cementitious repair mortar, the following health and safety precautions should always be observed;
Protect uncovered skin from harmful alkalis when mixing or handling damp material mixes
Wear respiratory masks to prevent inhalation of dust
Dust is a harmful irritant to skin and eyes
Always wear protective clothing including gloves, eye protection and respiratory equipment when handling cement repair mortars
Barrier skin creams can be used to provide extra protection
On contact with skin, rinse first with plenty of clean water and then thoroughly clean the area with soapy water
If dust or mixed mortar comes into contact with eyes, rinse and seek immediate medical advice
Seek medical advice immediately if swallowed and DO NOT induce vomiting
Fire

Renderoc GP is non-flammable.
For further information, refer to the Product Safety Data Sheet.
Nitoprime Zincrich Plus and Fosroc Solvent 102 are flammable.

Keep away from sources of ignition.

No smoking around materials.

In the event of a fire, extinguish with CO2 or foam.
Do not use a water jet.
Flashpoints

Nitoprime Zincrich Plus
41°C
Fosroc Solvent 102
33°C
back to Concrete Repair Mortars