Fosroc Renderoc LA55
Single component free flowing low alkali micro concrete.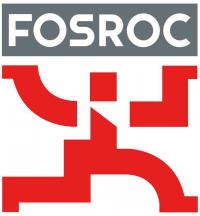 Uses:
The product is ideal for the reinstatement of large, structural sections of concrete as well as for many smaller locations where difficulties of access make hand or trowel-applied mortars impractical. The highly fluid nature of Renderoc LA55 obviates the need for compaction and vibration even where access to the repair zone is restricted or where reinforcement is congested. It is suitable for use where excellent chloride and carbon dioxide resistance is required or for repairs to concrete affected by alkali-silica reaction (ASR). Renderoc LA55 is alkaline in nature and will protect embedded steel reinforcement. The resistivity of Renderoc LA55 makes it suitable for electro-chemical repairs.
Advantages:
Unique system offers an extremely high level of control of plastic and long term drying shrinkage
Low alkali content minimises risk of alkali-silica reaction
Excellent bond to concrete substrates without independent primer
Exceptional flow allows pumping or pouring into restricted locations
Self-compacting nature eliminates honeycombing and displaces air without vibration
Very low permeability provides excellent protection against carbon dioxide and chlorides
Pre-bagged to overcome site-batched variations — only the site addition of clean water is required
Contains no chloride admixtures
Renderoc Galvashield XP compatible
Suitable for electro-chemical repairs
Description:
Renderoc LA55 is supplied as a ready to use blend of dry powders which require only the site addition of clean water to produce a free-flowing, shrinkage compensated micro-concrete suitable for large volume repairs at a nominal thickness in excess of 50 mm. The material is based on Portland Cement, graded aggregates and additives, which minimises water demand, promotes high fluidity, ensures fast strength gain and long term durability. A unique system controls plastic and long term drying shrinkage. The aggregate grading is designed to aid uniform mixing and to eliminate segregation under pumping pressures. Its low alkali content minimises the risk of alkali-silica reaction. The hardened product exhibits excellent thermal compatibility and very low water permeability.
Properties:
The following results were obtained at a water : powder ratio of 0.133 and temperature of 20°C.
Test method
Typical result
Compressive strength
(BS 1881 Pt 116: 1983 — restrained):
30 N/mm² @ 3 days
42 N/mm² @ 7 days
60 N/mm² @ 28 days
Flexural strength
(BS 1881 Pt 118: 1983):
5 N/mm² @ 7 days
7 N/mm² @ 28 days
Modulus of elasticity in compression
(BS 1881 Pt 121: 1983— restrained)
34 kN/mm² @ 28 days
Bond strength
(BS 6319 Pt 4: 1984) (monolithic failure)
slant/shear — substrate presoaked,
no bonding aid:
54 N/mm² @ 28 days
Coefficient of thermal expansion:
Drying shrinkage (ASTM 157 modified):
10 to 15 x 10–6/°C
<350 microstrain @ 7 days
<500 microstrain @ 28 days
Flow properties 1000 mm within 30 secs
(UK Dept of Transport BD 27/86 Clause 4.6[b]):
Setting time (BS 5075 Pt 1: 1982) —
Initial set:
Final set:

4 hours, 20 mins
6 hours, 5 mins
Water absorption ISAT (BS 1881 Pt 5: 1970)
10 mins:
2 hours:

0.019 ml/m²/sec
0.002 ml/m²/sec
Chloride diffusion 660 coulombs
@ 3 (ASTM C1202-91):
months, very low category
Carbon dioxide barrier —
equivalent thickness of concrete to
Renderoc LA55 @ 50 mm (Taywood method):
2000 mm
Freeze — thaw
(BS 5075 Pt 2: 1982):
0.0005% expansion after 50 cycles
Resistivity
(Midland Links Specification Clause 1770AR):
11,800 ohm cm @ 28 days
Alkali content:
The calculated equivalent sodium oxide is approximately 2.9 kg/m³
Fresh wet density:
Approximately 2270 kg/m³
dependent on actual consistency used
Chemical resistance:
The low permeability of Renderoc LA55 severely retards chemical attack in aggressive environments.
The cured micro-concrete resists the ingress of acidic gases, water borne chloride and oxygen
Overcoating:
Renderoc LA55 is extremely durable and will provide excellent protection to the embedded steel reinforcement within the repaired locations. The surrounding parts of the structure will generally benefit from the application of a barrier/decorative coating to limit the advance of chlorides and carbon dioxide, thus bringing them up to the same protective standard as the repair itself. Fosroc recommend the use of the Dekguard* range of protective, anti-carbonation coatings. These products provide a decorative and uniform appearance as well as protecting areas of the structure which might otherwise be at risk from the environment. All traces of form-release oils and curing membranes must be removed prior to the application of Dekguard products. This is best achieved by light grit blasting.
back to Concrete Repair Mortars