Remmers Funcosil®
Migatory corrosion inhibitor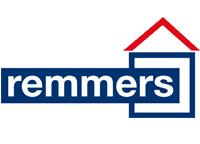 One component water based corrosion inhibiting impregnation.
Uses:
Preventative maintenance of all reinforced concrete buildings and structures Civil engineering structures including bridges, piers, car parks, cooling towers and marine concrete structures.
Product Properties:
1 component water based corrosion inhibiting impregnation
Surface applied to reinforced concrete, it penetrates through the concrete to form a monomolecular chemical film on the steel reinforcement
Prevents further corrosion of steel reinforcement and extends the service life of the structure
Easy to apply by spray, roller or brush
Non flammable
Eliminates the need to remove sound concrete
Environmentally friendly
Proven worldwide in laboratory and field testing
Multifunctional inhibitor protects both the anodic and cathodic sites of the reinforcing steel
Protects against incipient anode corrosion
Highly cost effective
Complies with the requirements of BRE Digest 444
No effect on water vapour diffusion or other concrete properties
Forms part of the Funcosil Concrete Repair System to provide long term protection to reinforced concrete structures
Application:
Substrate Preparation:
The substrate should be dry, sound, clean and free of all surface contaminants such as oil, grease, efflorescence, sealers, coatings, membranes and asphalt. All loose materials must be removed. Suitable techniques for cleaning and preparing the substrate include high pressure water jetting and abrasive blast cleaning. Optimum results for the application will be obtained on clean, dry absorbent substrates.
Application:
Apply by spray (conventional airless or hand pressure spray equipment), roller, squeegee or paint brush at a consumption of 0.27 l/m². Dense substrates may require two coats at a total consumption of 0.27 l/m². If applied in 2 coats ensure that a period of 8 hours waiting time is observed between the coats. If the treated substrate is to be subsequently overcoated with a coating or mortar, the substrate should be thoroughly cleaned using high pressure water jetting or abrasive blasting to ensure that any corrosion inhibitor residue is removed.
Notes:
Do not apply if the ambient or substrate temperature is expected to fall below 0oC within 12 hours of application
Funcosil Migrating Corrosion Inhibitor will not penetrate coatings, paints, membranes or asphalt
The application of Funcosil Migrating Corrosion Inhibitor should not affect the appearance of the concrete substrate, however, a trial application is recommended if the concrete surface is to be left uncoated in order to check that the concrete does not darken in colour
Protect all adjacent surfaces when applying, i.e., paintwork, sealants, metalwork:
Colour Clear liquid
pH 9.0 - 9.5
Density 1.03 - 1.05 kg/litre
Water based
Application temperature +3oC - +45oC
(substrate and ambient)
Coverage 0.27 litre/m²
Packaging 25 litre plastic drums
Tools and cleaning:
Rush, roller or low pressure spray
Clean tools and equipment with clean water
Storage:
Can be kept for 12 months in closed, original containers, stored in a dry environment on pallets and protected from moisture at +5oC minimum, +45oC maximum ambient temperature
Safety, ecology, disposal:
Further information concerning safety during transport, storage and handling as well as for disposal is found in the latest Safety Data Sheet.
Technical Information:
Technical Services:
Remmers UK have an experienced technical team that are able to provide onsite advice both at the specification stage and during application of Remmers products. Detailed material proposals can be provided to meet the individual specific requirements of a client or project. Site visits by members of our highly experienced Technical Sales Team can be arranged upon request, throughout the UK. On site demonstrations by our Technical Services Team can be arranged upon request.
back to Corrosion Inhibitors