Nitomortar FC
Epoxy resin fairing coat.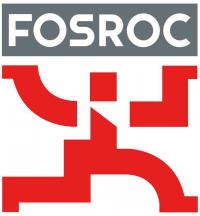 Uses:
For filling blow-holes, and eliminating minor irregularities prior to the application of Nitocote and Nitoflor epoxy coatings.
Advantages:
Non-slump, can be applied to vertical surfaces and trowelled into blow-holes
Superior bond strength to virtually all substrates
Smooth paste consistency is easy to apply and finish
Reduced usage of subsequent coating
Pre-weighed components ensure consistency
Description:
Nitomortar FC is a two-component thixotropic material based on high quality solvent-free epoxy resin systems.
The colour coded material is supplied in pre-weighed quantities ready for on-site mixing and use.
Nitomortar FC can be applied to damp surfaces and quickly cures to form a completely impermeable surface ready for overcoating.
Nitomortar FC can be applied up to 5 mm thickness on vertical and overhead locations in a single application without the use of formwork. Greater thicknesses than those specified can be achieved by application of subsequent layers. Consult Fosroc Customer Services Department for further information.
For higher build characteristics to vertical or overhead locations, Nitomortar HB is recommended.
Standards compliance:
Renderoc FC has been approved by the British Board of Agrément, Certificate No. 98/3461
Specification clauses:
Epoxy resin based fairing coat mortar
The epoxy resin based fairing coat mortar shall be Nitomortar FC a two-component solvent-free epoxy resin mortar with a density not greater than 1700 kg/m³. The cured mortar shall achieve a compressive strength of 70 N/mm². The material shall be colour coded to facilitate mixing.
Properties:
The following properties were obtained at a temperature of 20°C unless otherwise specified.
Test method
Typical results
Compressive strength
(BS 6319, Pt 2):
70 N/mm² @ 7 days
Pot life:
4 hours @ 20°C
1½ hours @ 35°C
Initial cure:
10 hours @ 20°C
4 hours @ 35°C
Overcoating time:
10 to 24 hours @ 20°C
4 to 18 hours @ 35°C
Full cure:
7 days @ 20°C
4 days @ 35°C
Fresh wet density:
Approximately 1700 kg/m³ (fully compacted)
Chemical resistance:
The low permeability of Nitomortar FC
retards chemical attack in aggressive environments
Performance of Nitomortar FC continually immersed at 20°C:
| | |
| --- | --- |
| Citric acid 10% | Excellent |
| Tartaric acid 10% | Excellent |
| Diesel fuel / Petrol 100% | Excellent |
| Sugar solution Saturated | Very good |
| Lactic acid 10% | Very good |
| Hydrocarbons 100% | Very good |
| Phosphoric acid 50% | Very good |
back to Fairing Coats