Sika Monotop 620
Cementitious smoothing coat / Levelling mortar and pore sealer fairing coat.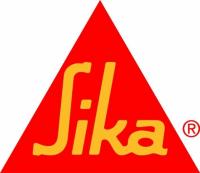 Product Description:
Sika® MonoTop-620 is a one component cementitious polymer modified mortar.
Uses:
As a concrete pore sealer/levelling mortar/smoothing coat
Repairing minor defects
Thin layer render
Repairing pores and honeycombed concrete
For exterior and interior use
Characteristics /Advantages:
Pre-bagged for quality
Just add water
Compatible with Sika® FerroGard® corrosion inhibitor
Compatible with SikaTop® and MonoTop mortars
Overcoatable with Sikagard® coatings
Sprayable by wet spray method
Product Data:
Form:
Appearance /Colours Grey powder
Packaging 25 kg bag
Storage:
Storage Conditions/Shelf-Life
6 months from date of production if stored properly in original unopened, sealed
and undamaged packaging in dry and cool conditions.
Technical Data:
Chemical Base Portland cement, polymer redispersable powder, selected aggregates andadditives.
Density Mixed wet 2.0 kg/litre
Layer Thickness 1.5 mm min. / 5.0 mm max.
Mechanical / Physical Properties:
Compressive Strength 28 days @ 20oC ~ 30-35 N/mm2
Flexural Tensile Strength 28 days @ 20oC ~ 4-6 N/mm2
Bond Strength ~ 1.5-2.5 N/mm2 (substrate failure)
E-Modulus ~ 15.4 kN/mm2
System Information:
System Structure Sika® MonoTop-620 is part of the Sika® MonoTop Concrete Repair System
Sika® MonoTop-610: Bonding primer and reinforcement coating
Sika® MonoTop-612: Hand and wet spray applied repair mortar
Sika® MonoTop-615: Hand and wet spray high build applied repair mortar
Sika® MonoTop-620: Smoothing coat
Sika® FerroGard®-903: Corrosion inhibitor
back to Fairing Coats